Our Services
Micor provides professional tire removal for all cities and locations in Ontario. No matter where you are located in Ontario, Micor will take care of all your tire removal needs within 24 hours of your phone call.
Service Routes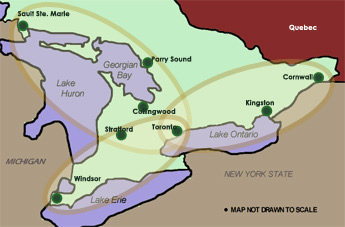 North Route
Toronto to Sault Ste. Marie
Southwest Route
Toronto to Windsor
East Route
Toronto to Cornwall
Micor is able to provide top of the line servicing to all our clients by having representatives on the ground in these territories, who are able to take care of all your needs within a timely fashion. Please call us at (416) 661-8894 to speak to one of our service representatives in your area or email us at sales@micorrecycling.com.